We understand that it can seem daunting if you need legal advice but are unsure where to start, or how expensive it may be, so we have decided to extend the existing free initial advice service we already offer to clients needing Family Law advice, and now offer an initial free meeting in our private client department, too.
If you have recently suffered a bereavement and need advice about administering the estate, or if you are planning ahead for yourself, and are thinking about making a will or setting up Powers of Attorney, our friendly, experienced lawyers can meet with you at one of our drop-in sessions, to offer you initial information, so you can decide how you want to proceed.
The drop in sessions are available at our Midsomer Norton Office every Thursday in November and December, between 10 a.m. and 3 p.m., or at our Frome office on the first Wednesday of every month, again, between 10 a.m. and 3 p.m.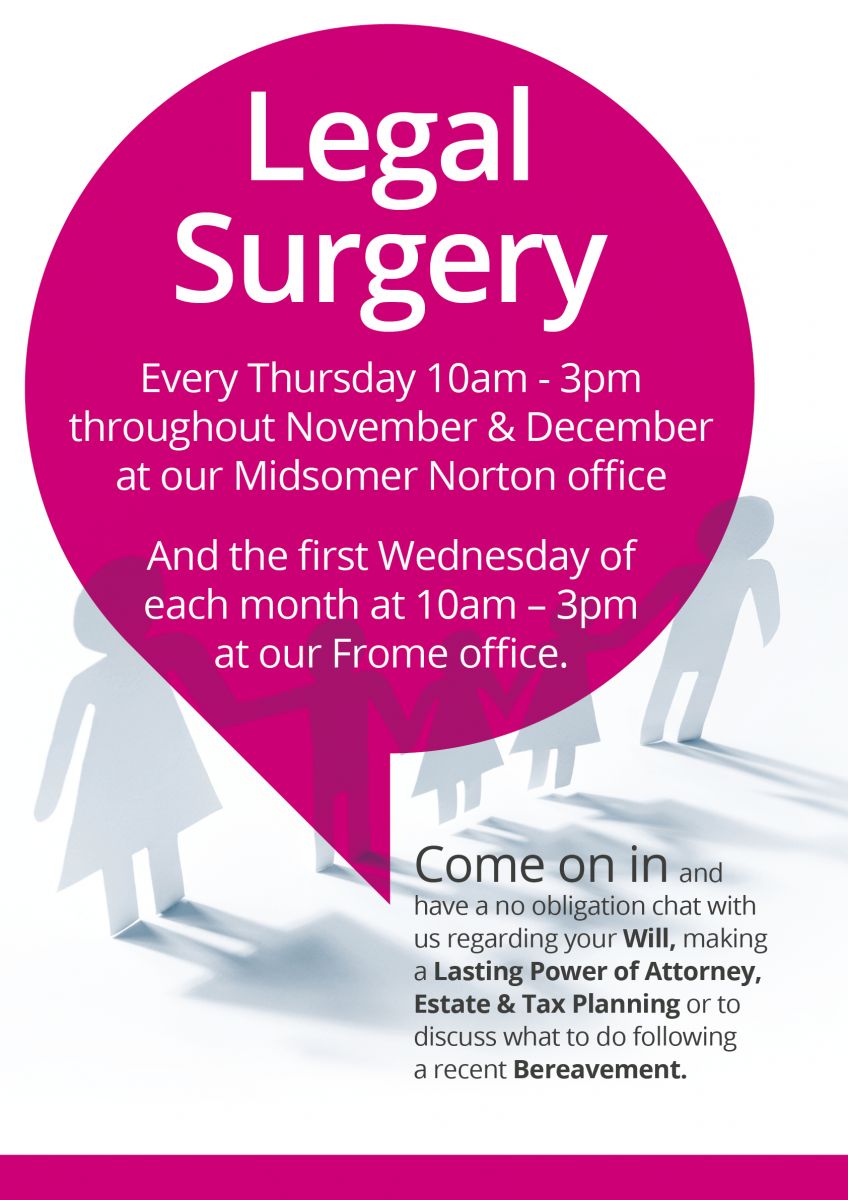 Emma Williams, who recently joined FDC Law's private Client department and who is one of the lawyers offering the free meetings says,
"You'll often be advised to see a solicitor before making big decisions such as making your will, or giving someone Power of Attorney, or to get advice if you are dealing with the affairs of a someone who has died, but it can be difficult to know where to start, and a lot of people are anxious about how to choose a solicitor, or about what the costs will be of getting proper advice. The free drop in sessions will allow people to call in to meet us, and have a chat about what they need, and what the likely costs will be, without any obligation.
We will be able to give general information and answer questions, and we hope that this will help make these issues easier to address, and that people will feel more comfortable coming in. We will be able to talk you through what we can do for you, and how much it is likely to cost, so you can make an informed decision about how you want to move forward."
If you are thinking of making a will, or need advice about dealing with an estate, or related matters, do drop in. You don't need an appointment.