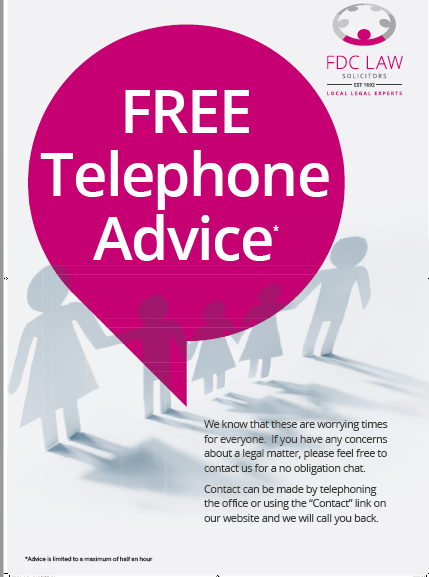 At FDC Law we have always offered free initial consultations, to allow you to speak to a lawyer free of charge as a first step, if you need help with any legal matter.
Coronavirus means we cannot offer our usual face-to-face service at the moment, but we continue to offer our full service, including a free initial consultation, currently by phone.
Telephone our office, or get in touch via the 'contact us' section of this site, and we will be happy to offer a free initial consultation of up to 30 minutes.