The weekend of 1st-3rd September was, as is traditional, the Wessex Beer Festival, taking place for the second year at the Chilcompton Sports Club, although of course the festival itself has been running for much longer, 2017 is its 11th Year, it has simply moved from one end of the village to the other!
We at FDC Law have been sponsoring a barrel to support this local event, for each of the past 4 years, and this year, FDC Partners Marjorie Taylor and Jonathan Wood (both of whom are based at the Midsomer Norton office) attended the festival. We spotted a number of other members of staff there in a more unofficial capacity, too!
This year 'our' barrel was a light, summery brew – Loose Cannon brewery's 'Bombshell'. Sadly Friday evening was not quote the sunny summers day for which this beer is most suited, so we went on to try other options, a personal favourite being the Twisted Brewery's Ruby Bitter, 'Gaucho', (which happened to be sponsored by our friends at Davies & Way).
In addition to over 15 different beers on offer, the festival (as in only proper for a Somerset Festival!) also offered over 30 different ciders, for the discerning drinker!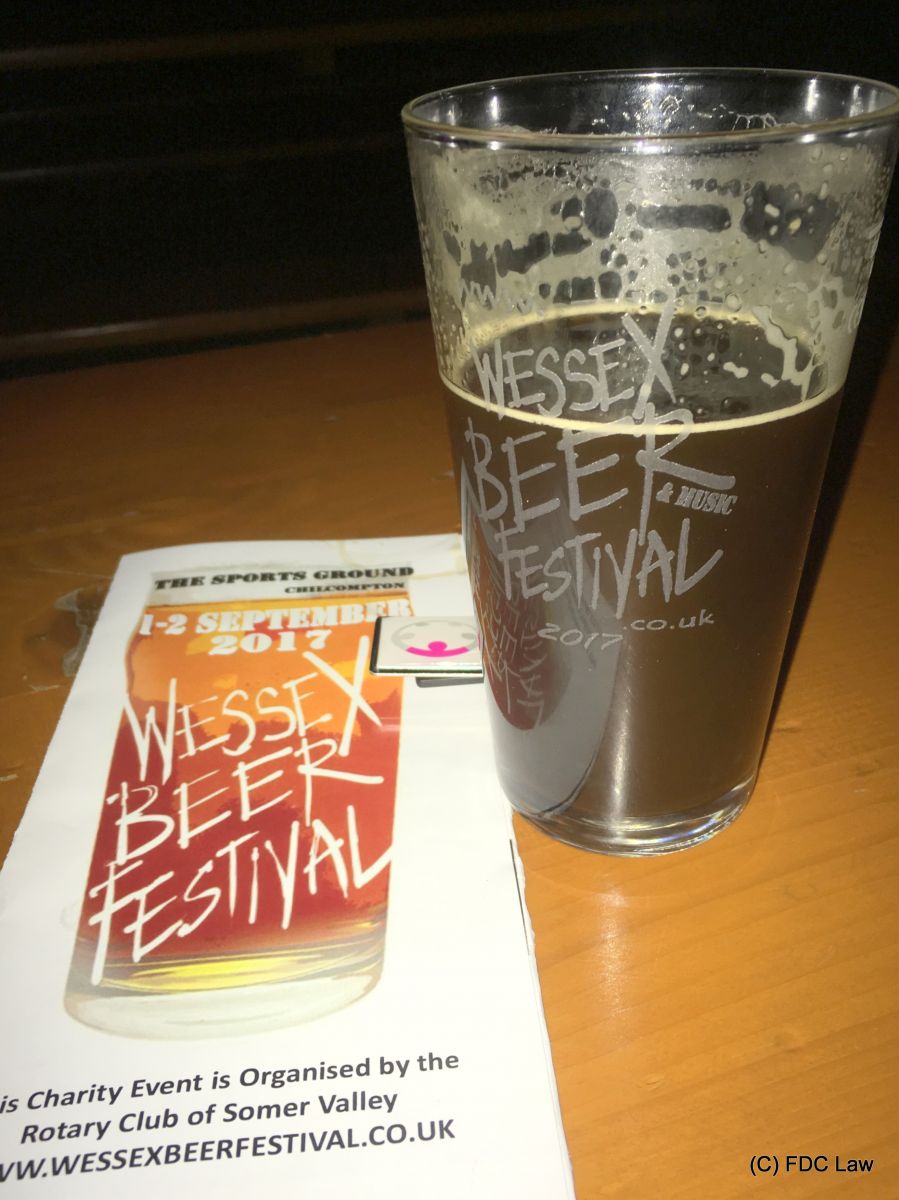 On Friday evening we enjoyed live music from local band 'U, Me and Him' , while Saturday afternoon was a little quieter and allowed time to catch up with friends and colleagues.
We're happy to help Somer Valley Rotary Club, who organise and run the festival (all members working on a voluntary basis), to raise money for charity. Last year the festival raised over £3,000 for charity, and we hope to hear, in due course, that this year's festival was even more successful.And all being well, we will be making plans to return again next year, and hope to see many of our clients and colleagues there.