Agnieszka Burfoot has joined FDC Law as a member of our expanding Private Client department, and is based at the Keynsham Office, where she joins senior Private Client Practioner and tax expert, Dayton Little, (who splits his time between the Keynsham and Midsomer Norton Offices.)
Agnieszka started her career working in Advertising, before changing careers after moving to the UK, and qualifying as a Graduate Member of CILEX (the Chartered Institute of Legal Executives). She has been working in law, in the Bristol area, since 2013.
Her main area of specialty is in Private Client work, dealing with Wills, Probate and related issues. She is available to advise about making a will, administering the estate when someone has did, and preparing and registering Powers of Attorney, as well as dealing with the Court of Protection if you ned to apply to become a deputy for a relative who has lost the ability to deal with their affairs for themselves.
Darrell Collins, Head of the Private Client department; "I'm very pleased to have Agnieszka on board, and am sure that she will be a valuable addition to the team"
Agnieszka is a native Polish speaker and is able, on request, to provide advice in Polish as well as English, should this be needed.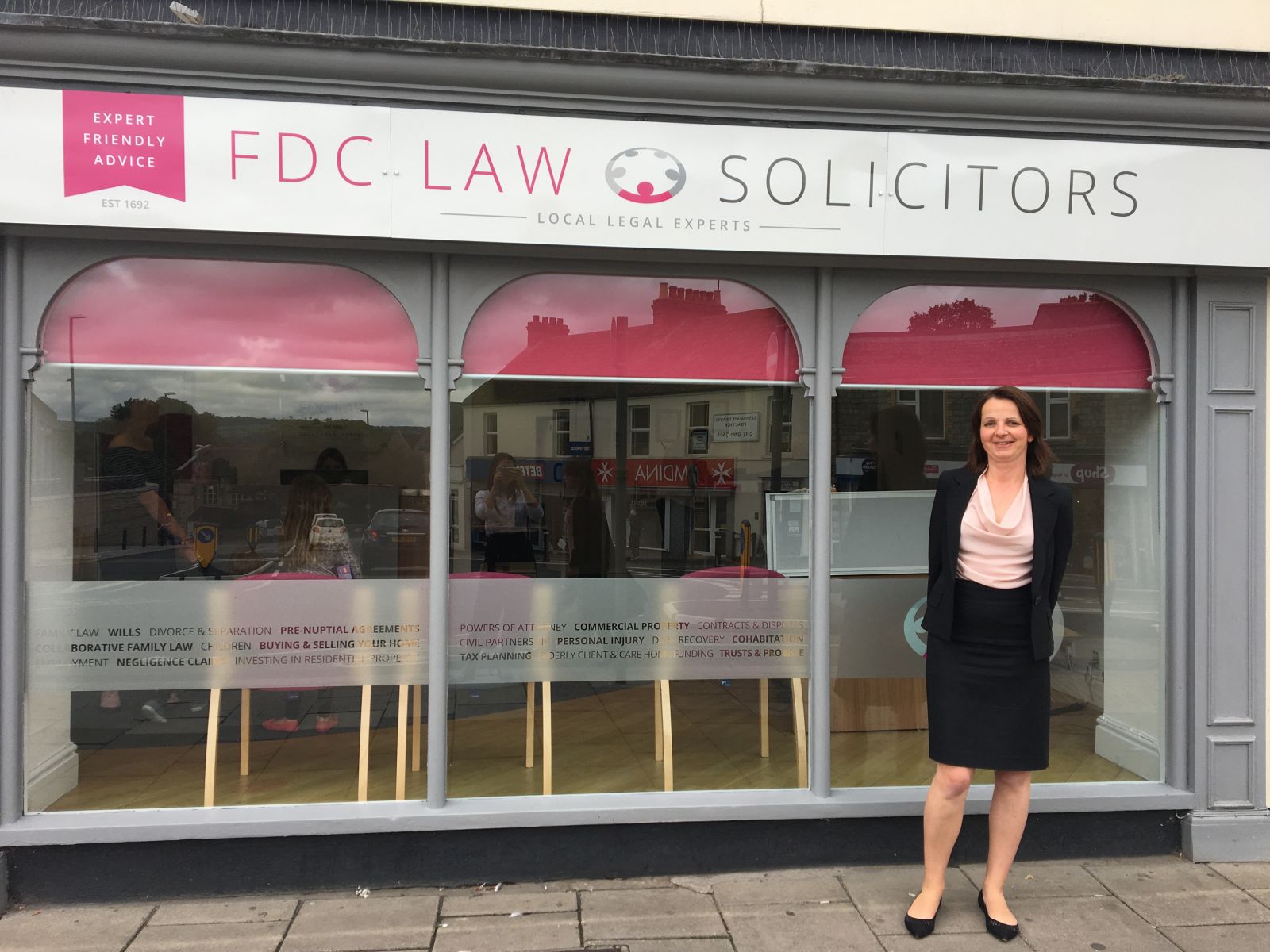 Do naszego rozwijajacego sie departamentu Prywatnego Klienta przylaczyla sie Agnieszka Burfoot. Bedzie ona przyjmowala klientow w naszym biurze w Keynsham wspolnie z rezydujacym tam rowniez dwa dni w tygodniu kolega Daytonem Little, praktykujacym w tej samej specjalizacji.
Agnieszka pracowala w przeszlosci w branzy reklamowej, poczym zmienila kierunek kariery na prawo, kiedy przeniosla sie do Wielkiej Brytanii i osiagnela kwalifikacje Graduate Member of CILEX (Chartered Institute of Legal Executives – instytucja regulujaca prace i kwalifikacje prawnicze). Agnieszka rozpoczela prace w dziedzinie prawa w rejonie Bristolu w roku 2013.
Glowna specjalizacja Agnieszki jest praca w zakresie Prywatnego Klienta, bedzie sie ona zajmowala przygotowywaniem testamentow, prawem spadkowym, administracja majatkow posmiertnie i powiazanymi z tym problemami. Bedzie ona rowniez mogla pomoc w sprawie przygotowania i rejestracji Powers of Attorney (pelnomocnictwa do dzialania w imieniu osob starszych czy ktorych stan zdrowia moze tego wymagac), a takze w sprawach zwiazanych z Court of Protection (instytucja ktora zajmuje sie sprawami osob ktore utracily sprawnosc do zajmowania sie nimi we wlasnym imieniu).
Darrell Collins, szefowa departamentu Prywatnego Klientu powiedziala: "Jestem bardzo zadowolona z przylaczenia sie Agnieszki do firmy, jestem pewna ze bedzie ona wartosciowym czlonkiem naszej grupy".
Jezykiem rodzinnym Agnieszki jest Polski i jesli zajdzie potrzeba udzieli ona porady w jezyku Polskim jak rowniez Angielskim.