We are delighted to announce that FDC Law will once again be sponsoring Midsomer Norton Pride's annual Bake Off, which this year takes place on Saturday 16th June with the theme of 'unicorns', and a grand prize of £100 on offer for the best bake!
The Bake Off is always a fun event, with cake and champagne for all, and we are looking forward to attending.
As well as the Bake Off, our sponsorship will help to support the other, more serious, work which Pride does, including producing videos to provide support and information to young LGBT people in the area and beyond.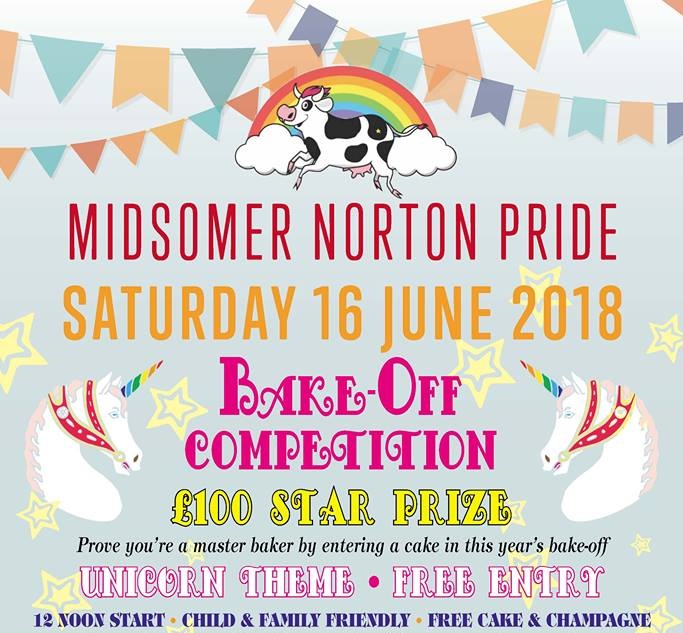 For those wishing to enter the Bake Off, Pride's facebook page sets out the rules:
"THE RULES:
Just bring a cake/bake to the Town Hall on Saturday June 16th at 12:30 sharp to be judged and the best bake will receive a PRIZE OF £100!
The winner will also receive the highly coveted Midsomer Norton Pride Bake-Off Trophy!
All ages and abilities are encouraged to attend and enter!

THEME:
This year's theme is UNICORNS - we're looking for something, sparkly, fabulous, magical and extremely gay.

The event will be followed by a champagne tea with FREE cake and drinks with live music from incredible local band RAMSHACKLE ORCHESTRA!

Good luck with your baking, and we'll see you soon!"