Sports teams are not the only Community organisations or events FDC Law supports, we also like to be a part of arts and cultural events.
This week we are both supporting, and enjoying, enjoying the Keynsham Music Festival
.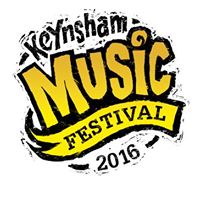 Highlights of the Festival include Opera in the Park on Thursday Evening, Keynsham Choir Festival on Friday evening and the late night 'Cinema Under the Stars - The Rocky Horror Picture Show', late on Friday night.
The weekend's festivities kick off on Saturday with a procession of vintage and classic cars , then displays of Morris and other traditional dancing (including guest performers from Berlin!) , pop-up theatre in the park and lots of music in the park and performance tents.
On Sunday, music for all tastes will be performed on the festival's 5 stages, and there will also be art for all - ArtSpace3 are running workshops, as well as which, there will be the chance to learn about, and try your hand, at urban art, on the Street Art Wall, or for you or your children to participate with resident artist, Maya Wolfe, in creating art.
More information about the Festival is available on their website, or via their Facebook page.
Nor is the music festival the only art-based event of recent weeks - last week saw Midsomer Norton celebrating the annual 'Arts Trail' as part of the Midsomer Norton Arts festival, with art work from the pupils of local schools displayed in shops and businesses (including ours!) up and down the High Street.