This September FDC Law once again took part in the RUH Forever Friends Will appeal, providing our services to for free to allow clients to make new wills. The clients make a minimum donation of £100 for a single will or £150 for a pair of 'mirror wills' to the RUH.
The arrangement is good for those making their wills as well the RUH, as the recommended donation is lower than the normal cost of a will.
This year, FDC Law prepared over 50 wills, raising just over £5,000 for the appeal.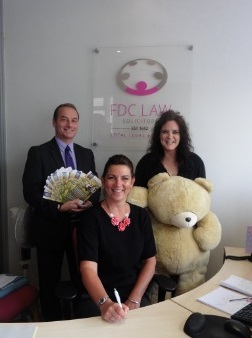 Leanna Knight
, who is based at FDC Law's Frome office, who prepared 23 wills under the free scheme during September, explains "We're happy to be supporting our local hospital in this way, By donating our time and fees in this way we are able to help out, and at the same time to ensure that people get proper legal advice about making a will"